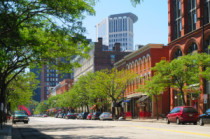 Is this Neighborhood Headed Up? Or Down?
by Alabama Homefinders When searching for a home on a budget, you'll often find great deals on the edge of up-and-coming neighborhoods. But...
CHECK OUT THE NEW SIGNATURE
by Alabama Homefinders This e-mail contains PRIVILEGED and CONFIDENTIAL information intended only for the use of the addressee(s) named...